27 Must-Haves for the Best Interior Design Websites
Interior design websites are held to a higher standard than websites for other businesses because they exist in a world that exemplifies aesthetics and design. While a dentist's office might get away with a site that's basic and utilitarian, your website needs to be a masterpiece.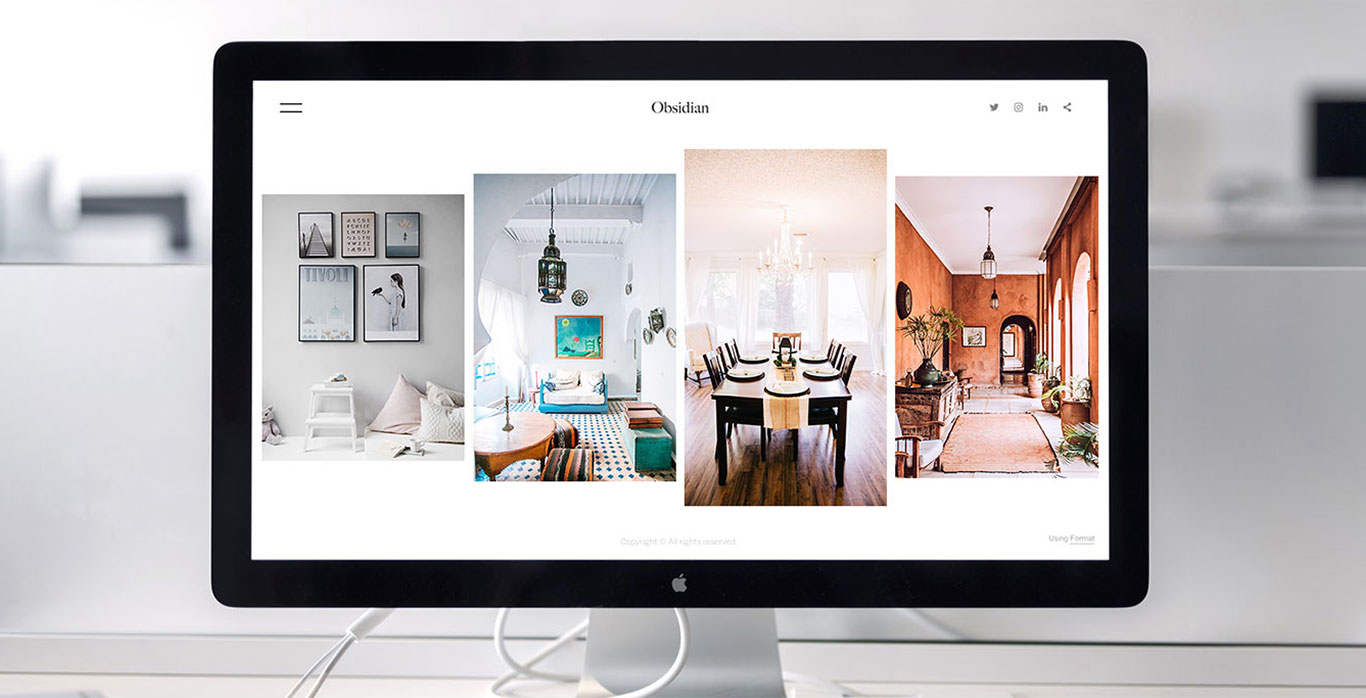 As an interior designer, you want your site to be a direct reflection on your business, your experience, and your talents, so it's well worth putting time and attention into this essential marketing tool. In this post, we'll cover the essential "must-haves" for the best interior design websites.
1. Your website needs to do its job.
While we just stressed the importance of having a website that is an eye-catching reflection of your interior design capabilities, there's an aspect to your site that is even more important than the way it looks, and that it is – it needs to do its job.
When we work with our clients on designing and building their websites, we always start with their overall objectives. The first question we ask our clients is: What do you want this website to do? It's important to get crystal clear on the objectives for your site before the design and build begins. Some examples of additional questions we ask our interior design clients are:
Is the focus of your site mainly to be a brochure or online showroom because your business is referral based?
Does your site need to generate inbound client leads?
Does your site need to attract potential clients only locally or beyond your local geographic area?
Will your site be a recruiting tool for more team members or potential partners?
Having a clear idea of what you want your website to achieve for your business will help to ensure you get a return on the time and money you invest in its creation.
2. It needs to be set up with a good analytics tool.
How do you know your website is actually doing what it's supposed to do? The beauty of the digital world we live in is that everything can be measured, and that includes user activity on a website, as well as the source of visitors to the site and other information. At MS Tech, we pay close attention to website data and analytics so that we can ensure that the sites we build for our clients are giving them the results they're looking for.
Website data analytics can tell us what content is popular with your visitors, where visitors are dropping off your site, and what marketing campaigns are working well. If requests for phone consultations are what you're looking for, website analytics can guide us in setting up campaigns geared to drive those kinds of conversions. Website analytics will show us what's effective and what needs to be adjusted on your site. Services like Google Analytics are easy to set up with any website, and there are other services available that provide useful data and insights that can help optimize the performance of your interior design website.
3. It should look amazing.
As the saying goes, "You only have one chance to make a first impression." If potential clients are first getting introduced to your business by viewing your website, you definitely want to "wow" them at the first glance. The best interior design websites embody great design and aesthetics. You need to win over your audience within the first few seconds in order to win the opportunity to engage with them further.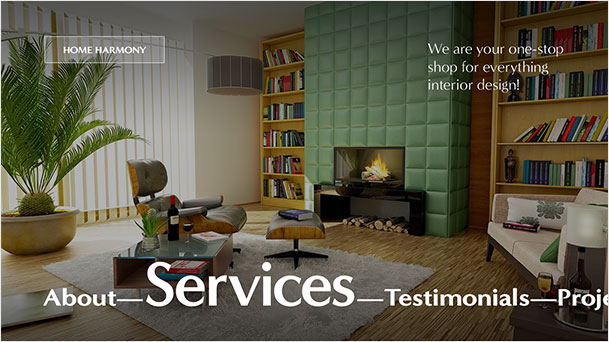 4. It should reflect the most ideal aspects of your brand.
In addition to being visually stunning, your website needs to reflect your personal brand and what it stands for. If you specialize in a certain area of interior design, such as contemporary homes or tech startup office spaces, your site should speak that language to your potential clients. Or, if you're versatile with the services you offer, your website should reflect the scope of your capabilities. In addition to conveying your areas of expertise, your site colors, fonts, design scheme, and other "look/feel" aspects should be consistent with the way you present yourself as a brand.
We wrote about branding for interior designers in our post "21 Best Practices for Interior Design Marketing." If you're still honing in on what your brand stands for, we recommend reading this article. It's important when working with a website designer or agency that they understand your brand values. Then, they'll be in the best position to create a website that fits the image you want to present for your design company.
5. It should show off your interior design portfolio.
Your interior design website is a microcosm of your design business, thus it must be designed in a way to optimally show off your portfolio of work. Images and videos of your projects, including before and after stories, should take center stage before other content on your site. Your portfolio should demonstrate your best work, but it also has another important job. It needs to speak to your potential clients. The way your work is presented on your site should be aspirational for prospective clients – it should give them ideas and inspire them to make the decision to work with you.
6. It should have awe-inspiring photos and imagery.
It goes without saying that the images you present on your website need be top notch. Images need to be high resolution and visually appealing on different screen sizes, whether it's a phone screen, or a large, high-resolution monitor. In addition, your collection of images should be considered in terms of how they work as a whole when presenting the breadth of your work.
7. It should be better than the competition's.
While your sole focus is serving your clients and running your interior design business, it's important to pay attention to the competitors in your market. Be sure to Google and Yelp other interior designers in your area and take a look at their websites. Competitors' sites may have features and qualities that you hadn't thought of. In addition, check out other interior designers' profiles on Houzz, as well as the websites of quasi-competitive businesses, such as general contractor and home décor sites. A competitive assessment can give you a wealth of ideas for features you might want to include or not include on your own site.
8. It should be better than typical interior design website templates.
In addition to competitors' interior design sites, take a look at interior design website templates. There are a host of companies offering templated interior design websites, which may seem like an easier and cheaper way to build a site. However, there are drawbacks to taking a cookie cutter approach. One drawback is that these templated websites may be designed by graphic designers and coders who are not experts in interior design. In addition, a templated site runs the risk of looking like other designer's sites in your market. Furthermore, a templated site may be difficult to upgrade and change as your business develops.
9. It should be unique.
Your interior design website is a way to differentiate yourself in the marketplace. As a creative individual, your site should reflect your unique qualities, skills, and aesthetics. Having a unique site conveys to your clients that you don't take a cookie cutter approach to your work – you view each client as unique, and your work and style will address their individual needs and sensibilities.
10. It should be easy on the eyes.
When we say a website should be easy on the eyes, we don't mean pretty. In these days of information overload, the last thing you want to do to your website visitors is make them feel like they're going to have to work when they visit your site. We've all seen websites, or even opened emails, that bombarded us with too much text, which quickly made us click away or hit the delete button. Keep your users in mind at all times, and don't burden them with information overload, or competing information that doesn't show them where to focus. You want visitors to your site to feel a sense of ease, which will convey the feeling that you'll be easy to work with.
11. It should be insanely easy to navigate.
Your clients hire you because you're going to make their lives easier and more enjoyable. Your website should convey that same feeling. You want to create a positive experience for your visitors on every level, and that includes having a navigation and menu system that makes it extremely easy for them to find what they're looking for. Whether it's viewing your portfolio for specific rooms, knowing what services you offer, or how to contact you, your website navigation and menu system should get users the information they're looking for in a couple of clicks. In addition to an intuitive menu system, your site should also have a footer that makes it easy for your visitors to find important information on your site.
12. It should be optimized for mobile devices and every screen size.
Today, people access the Internet from their phones about 60% of the time vs. 40% of the time through laptops or desktop computers. This means your website needs to look great on the smallest phone screen, as well as the largest, high-resolution monitor. In addition to looking good on a phone screen, your site needs to be easy to navigate from a touch phone screen.
As MS Tech, every site we build is with done so with responsive design, so your site will look great on a smartphone, iPad, laptop, and any other device.
And not only is mobile-ready important from a user experience perspective, search engines like Google favor mobile-ready websites in search results. So, a mobile-ready interior design website can help drive more organic traffic to your business.
13. It should be trustworthy, namely SSL compliant.
While surfing the web, at times you may have come across a warning message before clicking to a website that says, "Your connection to this site is not secure." This means the website you're about to visit doesn't have acceptable security protocols built into it. What this means is that third parties (or hackers) can more easily get access to your data while visiting that site, including your behavior on that site and any other information you provide while visiting the site.
Today, reputable websites follow a security protocol that helps protect their visitors' data. Even if you're not collecting email addresses, credit card numbers, or other information from your visitors, your site should have the latest security measures built in. In fact, search engines now view unsecure site less favorably when it comes to ranking them in search engine results.
Your interior design website should have an SSL certificate. SSL stands for the secure sockets layers protocol, which is used by secure websites to encrypt communications between their server and a visitor's web browser.
Sites that have an SSL certificate will have "https" vs. "http" before their website addresses in the URL address bar. The "s" in "https" means a layer of security has been added to the Internet protocol, which encrypts the transfer of information.
14. It should be lightning fast.
Today, people have very short attention spans due to the amount of information we have at our fingertips. For this reason, your website needs to be extremely fast. In fact, 40% of visitors will leave a site if it takes longer than three seconds for the page to load. Because slow websites create a bad user experience, Google factors website speed into its search engine rankings.
The speed of your website is the result of a number of factors. These include your hosting company servers, the quantity and file size of the images you have on your site, as well as the code itself and other factors. At MS Tech, we focus on addressing every aspect of website performance to ensure your site is super fast so you give even your most impatient visitors the best experience possible.
15. It should be easy to update and maintain.
Your design business will continue to change and evolve, and your website should reflect that evolution. At MS Tech, we build sites on a variety of flexible platforms so they can change and adapt to fit our clients' growing business needs. Website platforms we work with include:
Joomla
Drupal
Magento
WordPress
BigCommerce
Prestashop
Woo Commerce
Being able to change website copy and images should be fast and easy, as should adding new pages and menu items.
16. It should be optimized for search engine rankings.
Dozens of factors go into how search engines rank web pages in search results. Search engine optimization, or SEO, is a combination of both content and technical aspects of your website. Factors like domain authority – your site's reputation in the industry, the websites that reference and link back to your site, your content, and keywords, and your site code all play a role in your search engine results. The key is having your web pages ranks at the top of results when your target audience is searching for the services you offer. At MS Tech, we focus on optimizing every aspect of your site to give it the best odds of ranking in the top of relevant search engine results.
17. It should have good meta descriptions and image and video names.
Your site might be beautiful to look at and easy to read for humans, but search engines are not humans. They're reading the code behind the scenes. This is why meta descriptions for your content matters. In addition, properly naming your image files makes it easier for search engines to understand the content you're presenting. Since you're working in a visual industry, it's important to properly name your image files so you give your work the added opportunity of coming up in image-only search results.
18. It should be optimized for local search.
While an e-commerce store that ships to customers all over the country may not have to worry about local search engine results, as a geographically-based business, you need to. Optimizing your site for local search can mean including geographically targeted keywords in your site copy, such as "Serving the greater Chicago metropolitan area" and including a physical address on your contact page. Other ways to optimize your site for local search include registering it with Google and Bing business listings, and including localized metadata in your site code.
19. It should provide multiple, easy-to-find ways for people to contact you.
Your site should give your visitors multiple ways to contact you. This includes by phone, email, or contact form. If you don't want your actual phone number on your site, there are services that will provide a phone number that forwards calls or messages to your real phone number. Placements for contact information include the top of your site near your upper menu, your site footer, a designated contact page, and also key pages within your site, including the sidebars of your portfolio pages and blog posts.
20. It should have strong calls to action.
While having your contact information prominently placed on your site is essential, additional calls to action, or CTAs, can boost your inbound leads. Believe it or not, sometimes site visitors need to be told what to do, and a strategically placed CTA can be all they need to take action and contact you. CTAs might include a question and statement placed within the body of content or at the end of key pages and blog posts. For example: "Have questions about how this look might work in your home? Contact us today."
21. It should have an about you page.
We are living in the era of self-publishing, social media, and influencers, and today people want to know who the personalities are behind the brands. In our post "21 Best Practices for Interior Design Marketing," we wrote about how you are the embodiment of your business' brand. This is why having an about you page, or "About Us" if you have a team, is a must-have for your site. In fact, in our data, we often see that the About Us page of a company's website is one of the most visited pages on the site. Your about you page can be formal or friendly; it just depends on the image you want to convey and how you want to represent your brand.
22. It should leverage content marketing.
Today, people engage with more content than at any time in history. This gives businesses nearly unlimited opportunities to engage with their audiences via "infotainment" instead of just straight up marketing messages. Content marketing on your site can include before and after photos and videos of projects you've worked on, blog posts with home decor tips, eBooks, top 10 lists, and more. We shared a number of ideas in our post "14 Content Marketing Ideas for Interior Designers." Besides engaging your audience when they visit your site, content marketing can also help to boost your organic search engine rankings and site visitors from social media networks.
23. It should include client testimonials.
Happy clients can be the best sales people you could ask for. And usually, if they're happy with your work, your clients will go out of their way to sing your praises. Written testimonials from clients are incredibly impactful, and if you can include a client's photo, they're even more so. You can take things to an even higher level with video testimonials. Once a project is complete and you're getting video footage of the final product, consider asking your client to discuss their experience and how happy they are with the project.
24. It should show off your reviews from independent, third-party sites.
In addition to testimonials you get directly from your clients, reviews of your work from third-party sites, like Yelp and Google, can be showcased on your site. Some review sites have plugins that will show actual reviews from third-party sites on your site. Or, you can paraphrase reviews on your site or link directly to the third-party pages where you've been reviewed.
25. It should be optimized for social media sharing.
Optimizing your site for social networks gives you and your visitors added opportunities to promote your services to their followers. In addition to having social icons on your site that link to your social media profiles, you can make your site content easily shareable on social media. Your website company or designer can set up social tools on your site that makes it easy for visitors to share your portfolio, blog posts, and other content on Facebook, Instagram, Pinterest, Twitter, LinkedIn, and other social networks.
26. It should be updated regularly.
Brick and mortar boutiques have known this for decades: update your window display on a regular basis to keep customers and passersby engaged with what you offer. The same rule applies to your interior design website. Refreshing images, adding new content, and showing off your most recent projects will demonstrate that your business is thriving and evolving. In addition, Google and other search engines view websites that regularly update content as more relevant to what visitors are looking for, which helps your site rank better in search engine results. Not to mention, you should always make sure your copyright is up to date!
27. It should be audited.
When we say your website should be audited, we are not referring to the taxman. A website audit is a regular health check-up for your site to make sure everything behind the scenes is running smoothly. Technical website audits take a look at issues such as site speed, metadata, inbound and outbound links, and more. And content audit can show what pages are performing well and how they're ranking in search engine results.
While this list of must-haves for the best interior design websites may seem like a lot to cover, keep in mind that a great web design company can take the weight off your shoulders so you can focus on your business. To learn about the different website packages that MS Tech offers, contact us today. We'll be happy to answer any questions you have.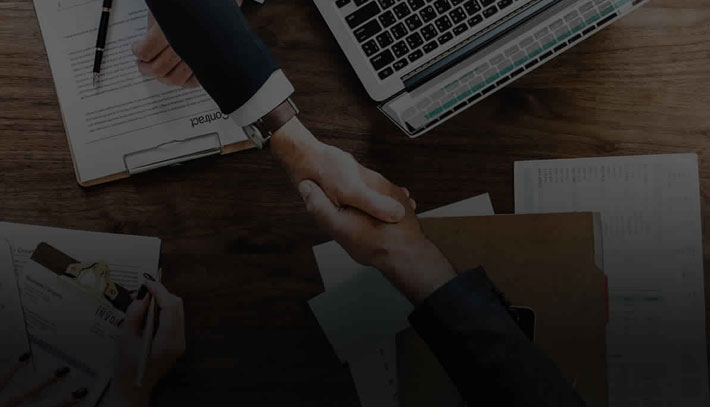 The Top Five Ways a Digital Marketing Agency Partnership Can Transform Your Business
The idea of outsourcing your marketing needs might seem like a strange one. After all, you likely have any number of big ideas regarding how you want your business…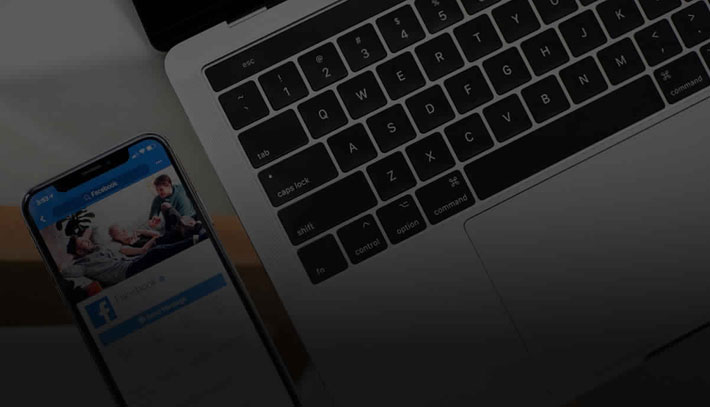 Bring Them In: 10 Tips to Turn Your Facebook Posts into Leads
Facebook is an essential launching point for bringing consumers to your brand, and it is a platform that cannot be overlooked in your social media marketing strategy.
But many digital marketers don't take it seriously enough, or they think that…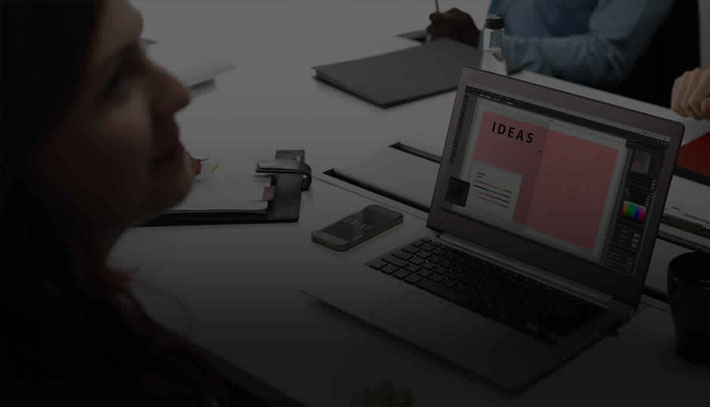 Grow Your Following: Tips for Discovering and Creating Content Your Audience Craves
In a world where everyone's creating as much content as they can, as often as they can, we understand why it can be difficult to see the return on your investment in content marketing.