23 Social Media Marketing Tips for Interior Designers
"Successful companies in social media function more like entertainment companies, publishers, or party planners than as traditional advertisers."
– Erik Qualman, Motivational Speaker and Author of Socialnomics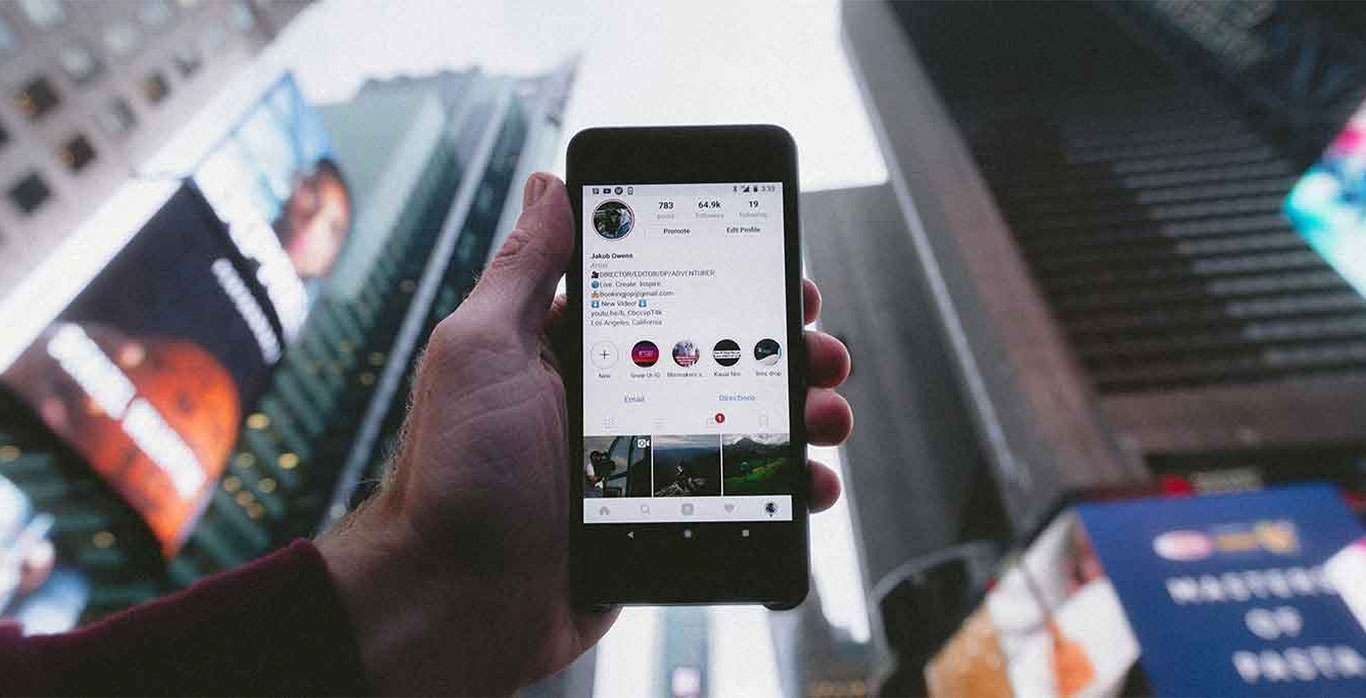 We're living in the social networking and infotainment age, and this means there are enormous opportunities in social media marketing for interior designers. Customers are known to spend 30% more on products and services with companies that engage with them on social media, and interior design is built for creating great social media content. In this post, we provide the best social media tips we know to help you attract and retain the interior design clients you dream of.
1. Get clear on what you want to achieve with your social media strategy.
The world of social media is like the wild west in that anything goes. Social media is buzzing 24/7 and there's no shortage of things to create, share, and comment on. At best, social media is a way to connect with a broad audience of people you would not meet otherwise. At worst, it can be a big time waster! This is why when we sit down with our interior design clients to talk about their social media marketing strategies, we always start with identifying what you want this amazing channel to do for your business. Having a social media presence is important, but having a strategic presence is even better.
Here are a few objectives that you can achieve with the help of social media marketing for your interior design business:
Establishing your reputation as an expert in your field
Showing off your interior design portfolio
Building your brand awareness
Getting new clients
Keeping existing clients engaged and coming back
Demonstrating the evolution of your work and your business
Getting vital feedback from existing and potential clients on everything from new ideas to finished projects
Recruiting top talent and partners in the industry
Your social media goals should support your overall business goals. It's important to look at your social media efforts holistically – as they fit into your overall marketing strategy and long-term vision for your business. Once you're clear on what your objectives are, coming up with a social media strategy that will deliver ROI (return on investment) and "ROE" (return on effort) will be much easier.
2. Put things on a timeline.
The world of social media marketing is vast, and as a result, it can be overwhelming. This is why we borrow a phrase from 12-step programs that help people overcome addictions: "Take it one day at a time." By compartmentalizing your goals and putting them on a timeline, it will help you prioritize what you can actually achieve now and over the next year. This is the first step in creating a social media posting calendar. What are your business goals for this month? Where do you want to be at the end of this year, and in year two? Are there any special events coming up for your business, such as showroom presentations or a company announcement?
By putting things on a timeline, you can start to consider how your social media activities will fit into your marketing and PR strategy. Once you have a high-level calendar for your business, you can start to think about scheduling social media posts to promote your key events. In addition, you'll see the quiet periods when you'll want to post just to stay top of mind with your audience.
3. Think about the resources (your time and money) that you can devote to social media marketing for your interior design business.
Only you know your schedule and what you're able to accomplish in a given week. And social media marketing works best when it's continually nurtured. Your relationship with your online social network is like any other relationship – it's about give and take, ongoing communication, and responding. But we know – you've got an interior design business to run. We work with our clients in a number of ways to help them decide how much time and money they can devote to their social media efforts.
Using our own industry data on what's been effective, we can give our clients guidance on how much they should be posting to stay top of mind with their audience. If interior design clients say they've only got two hours per week to devote to their social media efforts, we work with them to design a plan that makes the most of their own resources, while determining where they'll need additional support. In some cases, clients give us a preliminary calendar of their key events, and then offload the entire process to our team.
In addition to time, you'll want to consider how much budget you want to devote to your social media efforts. We recommend optimizing all of your free opportunities before considering boosted posts and other paid placements on social networks. And then, you'll have a better understanding of what resonates well with your audience and where to devote advertising dollars, if any, to your social program.
4. Look into outsourcing.
As a solopreneur, outsourcing can be your best friend. Hiring a top-notch social media marketing agency doesn't have to be expensive and it can take a lot of weight off your shoulders. If you can't afford to hire a full-time social media manager, an agency can be especially cost-effective, not to mention, a huge time saver.
Social media marketing services that an agency can provide include:
Adding followers from your target market to your social channels
Removing non-followers
Following relevant influencers
Brainstorming and generating content ideas
Copywriting
Graphic design and image formatting
Video creation
Creating a schedule and posting
Engaging with followers and moderating comments

5. Understand the audience you're targeting.
As important as understanding what you want to get out of your social media program is understanding what your potential clients might want to get out of it. We work with our clients to create "user stories" to identify client wants, needs, tastes, and pain points. You can read more about this in our post "Content Marketing Ideas for Interior Designers." And, one of the best advantages of social media interactions is that your users will teach you about themselves. Sometimes, all you have to do is ask. At MS Tech, another tactic we use is creating social media polls for our clients to help them better understand their potential customers. You can poll your audience on everything from color schemes, to furniture ideas, to the content you create. Social media is a golden opportunity to get to know your audience better so you can best serve them.
6. Find out who the influencers are in your market.
Influencers in your industry may be other successful interior designers, or they could be architects, general contractors, furniture designers, textile experts, celebrities who love the design, and other people who have strong social media followings. Influencers are considered to be more credible than lesser-known people, and when they promote your business, they can help drive conversions at 10-times the rate that you might get without their help. These people are great to get to know – and to study. Who are their followers and who are they following in return? How often are they posting? And what kind of content are they posting? Influencers can be an invaluable source of ideas and inspiration.
7. Assess your direct and indirect competitors.
In addition to knowing who the influential people are in your market, you should also keep an eye on the competition. See what designers are on Houzz and Yelp in your market. Google "interior designers" and your city or metro area name and see who comes up. Do they have social media channels? Take a look and see who's following them, who they follow, and how much they're posting. In addition to direct competitors, you may have indirect competitors, such as home stagers, general contractors, landscape architects, and others, who are also worth studying on social media.
8. Build up your library of before and after photos and videos.
People love before and after stories, and as an interior designer, you are all about taking a space and making it better. You know how much work it takes to transform a space, and when you share before and after stories of your projects, you make the transformation look like magic. Before and after photos and videos are one of the best testaments to your expertise and talents. In addition, they make for great shareable content on social media. So, be sure you never pass up the opportunity to get great before and after images and videos when you work on a project.
9. Create content that can be used in multiple ways.
Like before and after stories, one topic can be presented in multiple ways on various social media channels. One interior design project can result in a blog post, a YouTube video, an Instagram post, a Facebook post, and more. In addition, one project can produce multiple stories, from one about colors to another about lighting, and so on. The key is to think beyond the project itself. Consider how it can be used to tell a story and promote your business to get future projects. Documenting every aspect of the project with notes, photos, and videos can help you create rich stories to share with your audience on your social channels.
10. Comment and share.
Social media is an interactive experience, and the more you can engage with your community of followers the better. We subscribe to the adage that the best gift you can give people is your presence, and engagement with your followers on social is a way of "being there." We encourage our clients to follow their followers back, reply to comments, and interact. (And we often help our busy clients by doing this for them!)
11. Be gracious.
Social media has become a forum for people to speak their minds, voice opinions on topics, and to simply vent. The downside of this is that there's a dark underbelly to social media where people can be rude, mean, and otherwise negative. We know we don't have to tell you this, but social media presents a great opportunity for you to create an environment that is respectful and kind. Be a diamond in the rough and spread positive energy in your social channels. Your social posts are an extension of your brand, and so your posts should hold others to a higher standard of behavior, aesthetics, and social interactions.
12. Be active on Facebook.
With over one billion users spending a good hour per day on the channel, Facebook is quite simply a place that you need your business to be. Creating your Facebook page is free and easy, and Facebook is continuing to expand upon its publishing options, which lend themselves especially well to interior design. Some of the ways interior designers can promote their services on Facebook include:
360-degree images – You can take panoramic photos with your smartphone or other digital camera and upload them to Facebook, where they'll be converted into impressive 360-degree renderings.
3D images – In addition, Facebook now supports 3D images.
Videos, including live video – Posting videos or projects and doing live presentations will engage your audience in a way that a simple text posts simply won't.
Facebook Groups are an opportunity to engage with users who are focused on the interior design niche and related ones, or you can create your own Groups.
You can add a Facebook comments functionality to your own website, and of course, engage with users directly on Facebook via comments, likes, and shares.
For messaging directly and privately with select users, there's Facebook Messenger, as well as Facebook Bots that can communicate on your behalf.
In addition, there are paid placements with Facebook Ads that let you target your ideal market and get analytics on what resonates with them and what doesn't.
13. Establish your presence on Houzz.
Houzz attracts 30 million interior design lovers every month, and like Facebook, it's another key platform for your interior design business to connect with a big audience. While you might not consider Houzz to be a social network, the company has created many community-oriented features that enable you to interact with your target audience. Some of these include:
Client reviews
Advice and discussion forums
The opportunity to build your own community of followers
Ideabooks and projects where you can present your before and after photos and other content and solicit feedback
Unlike Facebook, which is a platform of countless topics, Houzz is centered solely on your niche, so it's a platform that's well worth garnering a good portion of your social media efforts.
14. Follow people on Twitter and use it for market intelligence.
While Twitter is known as a micro-blogging platform, it has increasingly become an important platform for sharing images and videos. In fact, tweets that have images are retweeted over 30% more often than those without. Many designers may not think Twitter is as important for their business as, say, Instagram, but in addition to being a platform for sharing design images and videos, Twitter has some unique advantages:
Gaining followers is easy. You'll find that by following Twitter followers in your niche, many will follow you back. Following influencers and the followers of your competitors, as well as people in allied industries, is a great way to build your own audience of followers.
Using hashtags is a smart way to do market research to see what topics are popular and trending in interior design.
Twitter polls are a quick and easy way to get instant feedback from your audience.
15. Optimize your interior design content on YouTube.
YouTube also has social media features built in, such as the ability to subscribe to channels, up votes, down votes, and comments. If you don't have a collection of videos yet, you can create motion graphics videos out of static images of your work that you can narrate and add a soundtrack to. (Or, use an agency like MS Tech to create rich motion graphics videos with professional voice-over narrations and soundtracks.) In addition, YouTube gives you the opportunity to talk to your audience and let them get to know who you are in a way that text-based content and photos do not.
16. Show off on Instagram.
As the social network that is all about images, Instagram was made for interior designers. Like the other social networks, your Instagram profile with thrive with regular posts and interactions with your audience. Each post allows a maximum of 30 hashtags, which gives you numerous opportunities to reach a targeted audience. You can use specific hashtags, such as #kitchenideas or #homestyledecor, or go broader with #meditteranean or #midcenturymodern. Be sure to follow the influencers and other professionals in the interior design market for ideas and inspiration – and to follow their followers.
Like your other social media channels, on Instagram, you want to provide a variety of interesting content to attract and engage your audience. One rule of thumb is that only 20% of your posts should be about selling your services. Then 40% should be geared to connecting with your ideal clientele, and the other 40% should be about providing value and expertise that will be helpful for your target audience.
17. Pin and get found on Pinterest.
Like Instagram, Pinterest attracts a visually-oriented audience. In addition, Pinterest is a search engine in its own right, so the combination of visuals and text, including hashtags, will help you grow your following on this popular social network. The vast majority of activity on Pinterest happens as re-pins. As an interior designer, you have the benefit of having a lot of original visual content, including great images. So, by posting original content, you'll stand out from the vast majority of other visitors on Pinterest. Being an engaged member of the community matters on Pinterest as it does with other social networks. When you re-pin the pins of influential people in your niche, they'll take notice, and it's a great way to build up your network of followers. An easy way to determine whom to follow besides doing searches is to add a competitor's or allied industry's domain to the end of this link:
https://www.pinterest.com/source/ADDDOMAINHERE/
For example:
https://www.pinterest.com/source/houzz.com/
You'll see a lot of pins and profiles for others in your niche who may be worth following.
18. Establish your business on LinkedIn.
LinkedIn presents a unique opportunity for interior designers because it's full of professional people – in other words, potential clients who can afford your services. Your LinkedIn profile is an extension of your brand and also a great place to showcase your professional background, education, and certifications – in addition to your work. You can use LinkedIn to research your competitors and see how they present themselves. In addition, you can use it to research potential clients. Do they belong to certain associations, clubs, or other networks that would make sense for you to join? Who's in their professional network? Use LinkedIn to get to know the professionals in your geographical area, and you'll have a goldmine of potentially great clients. Not to mention, LinkedIn is a great place to see if new business owners need help with office space design.
19. Check out the questions on Quora.

Quora is another social network that has great search engine features and it's the perfect place to show off your expertise. You can seek out interior design-related questions, provide useful professional responses, and link back to your website. In addition to helping potential customers, it's a great way to show off your expertise.
20. Consider being on Snapchat.
While you might think of Snapchat as having a less desirable audience because they are young (and therefore may not have budgets to hire an interior designer), the site is so popular, with nearly 200 million daily active users, that it presents an opportunity to connect with potential clients. If you're still not sure, take a look and see if your competitors are on it. If they are – you should be there too. And if they're not – what a great opportunity! The fact is, there's a thriving interior design community on Snapchat, and as a platform that supports images and videos, it's another place to share the content you're already posting on other channels. Snapchat also gives you the opportunity to share quick sneak peaks of projects you're working on and get feedback from your followers. And with Snapchat, you can include calls to action in your posts, including links to your website.
21. Search for interior design topics on Reddit.
Known to be one of the gnarliest social media sites on the web because of its in-your-face-directness, Reddit surprisingly has a vibrant interior design community. The Interior Design subreddit has almost 140k subscribers, and the platform is home to many other subreddits that attract an interior design-oriented audience. You can find niche subreddits for Scandinavian interior design and minimalist design, as well as subreddits dedicated to topics like before and after photos, plus many more. Reddit is a great place to get feedback on ideas, to help others with interior design questions, and to show off your work. It can also be a great way to get traffic to your website. In addition, it's a useful platform to get marketing intel. You can see what kinds of topics in your niche are especially popular with visitors, and get great interior design ideas that are posted by others.
22. Check out tools that can make posting easier.
With all of these social platforms at your fingertips, posting content can take time. This is why utilize social media tools with our clients to make posting easier and more efficient. Tools like Hootsuite and Buffer offer ways to pre-schedule social posts so you can reach your audience at optimal times during the day, even if you're busy doing something else. Check out how we can help you make social posting fast and efficient.

23. Analyze, evaluate, and iterate.
As with your other marketing initiatives, measuring and analyzing the results of your social media initiatives is essential. They say "That which is measured can improve," and this is why social media analytics are foundational to the social media marketing services we offer at MS Tech. All of the platforms we referenced here offer analytical tools for business accounts. We like to look at all of your social initiatives holistically to see how they work together, and also which platforms perform better than others so we can fine-tune your program. The beauty of social media is that everything can be measured, both in a scientific, data-driven way and also, qualitatively – with direct feedback from your followers.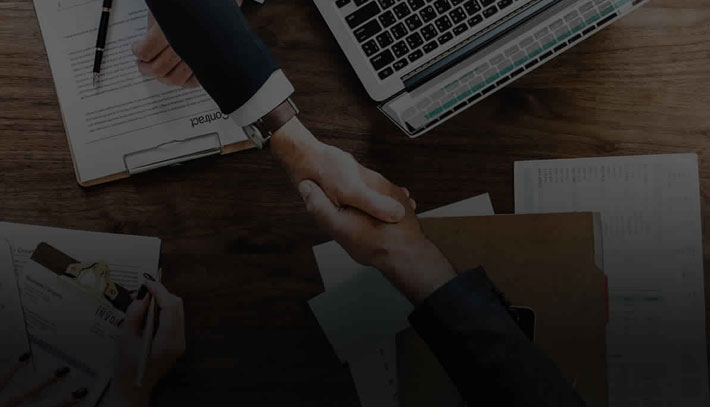 The Top Five Ways a Digital Marketing Agency Partnership Can Transform Your Business
The idea of outsourcing your marketing needs might seem like a strange one. After all, you likely have any number of big ideas regarding how you want your business…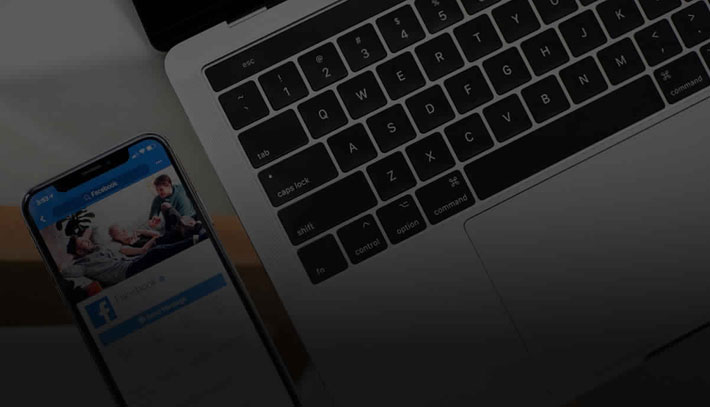 Bring Them In: 10 Tips to Turn Your Facebook Posts into Leads
Facebook is an essential launching point for bringing consumers to your brand, and it is a platform that cannot be overlooked in your social media marketing strategy.
But many digital marketers don't take it seriously enough, or they think that…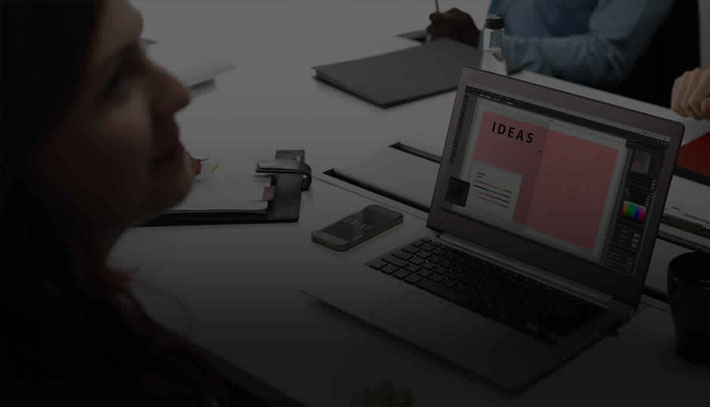 Grow Your Following: Tips for Discovering and Creating Content Your Audience Craves
In a world where everyone's creating as much content as they can, as often as they can, we understand why it can be difficult to see the return on your investment in content marketing.